Three Secrets to Writing a Cold Email that Converts
Marketing Sales Linkedin September 22, 2021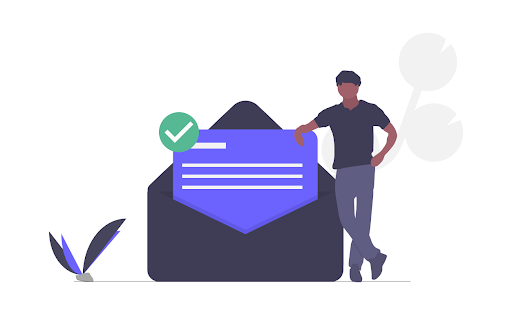 Three Secrets to Writing a Cold Email that Converts
Cold email is a daunting task for many people new to the practice. Writing a cold email is a challenging game for many salespeople, digital marketers, and businesses. Common reasons cold emails fail to convert are ineffective data analysis, poor copywriting, wrong CTA design, irrelevant value proposition, etc. In today's article, we will give three secrets that you can use to write a cold email with higher conversion chances. Read on!
1. Personalize Your Cold Email
Personalization is an essential aspect of a cold email. The purpose is to make it feel warmer by performing thorough research on the prospect before drafting the email. Make sure your email looks unique and familiar to the recipient. For instance, the recipient must feel that he/she has received an email from a colleague or acquaintance.
Research your recipient before writing the email and gather all the necessary information, including his/her job, interest, hobbies, etc. Compliment the recipient on his/her achievements or personalized your research in the opening paragraph. Here is an example:
"Hi, Michael,
I hope you are in the best of health. I read about your product's launch in a recent article on ABC magazine. I must say you are doing some fantastic work."
Tip: you can make an automated email look more personalized by adding custom fields within the trident outreach software.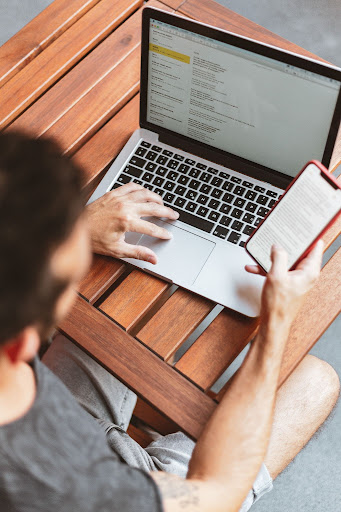 2. Find and Plug the Gap
The next important thing is naming a gap in the recipient's current strategy. Make sure you find a solid connection between what the recipients do and what their competitors are doing. That way, you can encourage them to continue reading your email. Here is an example:
"I was checking out your website and found that you don't have client success stories."
The line shows that the recipient's business website lacks customer success stories. Because these stories are excellent social proof, they can compel visitors to purchase the recipient's products or services. Here is how you should continue:
"Do you need any assistance with writing customer success stories? As a qualified and experienced story writer, I can turn your customers' positive experiences into appealing and engaging stories."
The purpose is to tie what the recipient is missing and how you can offer your assistance or help. Remember, you must remain brief, enticing, and friendly to your cold email recipient. Here is another example for the same recipient.
"You need to build trust and growth with your new launch, and I believe you have many great customers' stories to tell to showcase your results."
As you can see, the above line creates the connection for your recipient or reader on your service to help his/her business. Make sure your reader avoids the hard work and easily creates this connection. In that case, you have to focus on writing explicit and engaging content. Make sure the language you use is easy to understand.
Tip: The more familiar you are with your ideal customer profile, the more you should know about the pains they typically experience. You can build common pains into your email templates to save yourself time on specific customer research.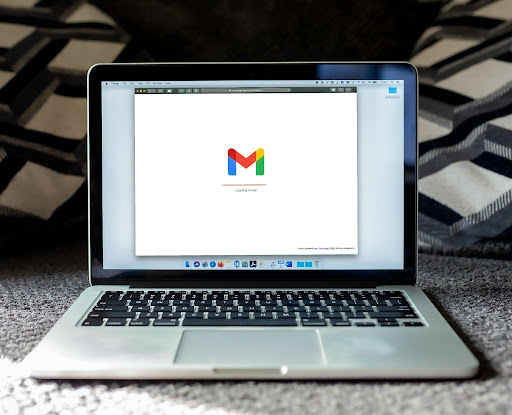 3. Send it the right way
First, you need to focus on the subject line. If your readers or recipients are not opening your emails, it means you have an ineffective subject line. Perform thorough research and find cold email examples with excellent subject lines. Analyze the subject lines and try something similar to craft your lines effectively.
Second, have a clear call-to-action (CTA), so your recipient responds to it readily. For instance, you can give them an appointment option or click a link to purchase your products or services. The purpose is to increase conversion rates.
Third, the time of sending your cold email is an essential element that many Trident Outreach users ignore. Experts suggest avoiding a one-hour window before and after lunchtime. Make sure you don't send emails an hour before quitting time. Research shows that Wednesdays and Thursdays are best for sending cold emails.
Final Words
Cold emails are an excellent way to create a great first impression on your prospects. Therefore, you must craft targeted and focused messages. Effective cold emails using the secrets given above will help you start warmer conversions. At the same time, you can develop solid and valuable relationships with your prospects.
Invest your time and resources in researching your audience, personalize the cold email, find problems/gaps, and offer solutions. Use simple, easy-to-read language, and focus on providing reliable solutions to the recipient. Remember, relevancy is the most critical factor in crafting cold emails.
How Trident Outreach can help
If you want to get started running powerful email campaigns right from the Linkedin Sales Navigator, let me introduce you to Trident Outreach. Simply make a search of your ideal prospects and Trident Outreach will:
Hunt down and verify the emails of the people in your list
Automate your Gmail/Outlook to engage those prospects in customizable cold email campaigns
Organize your leads in an easy-to-use CRM
Allow you to export your leads in either Excel or CSV

Check out our demo video to see how Trident Outreach can turbocharge your marketing efforts!